IDOs, or initial DEX offerings, are tokens that represent any kind of asset that is released on a decentralized exchange (DEX). You can build an IDO for any asset, including cryptocurrencies, music albums, and other types of assets. IEOs (Initial Exchange Offerings) and IDOs are similar in that IEOs entail the issuance of tokens on a centralized exchange. However, because initial DEX offerings are decentralized and self-organized, they do not levy an exchange fee like initial exchange offerings do.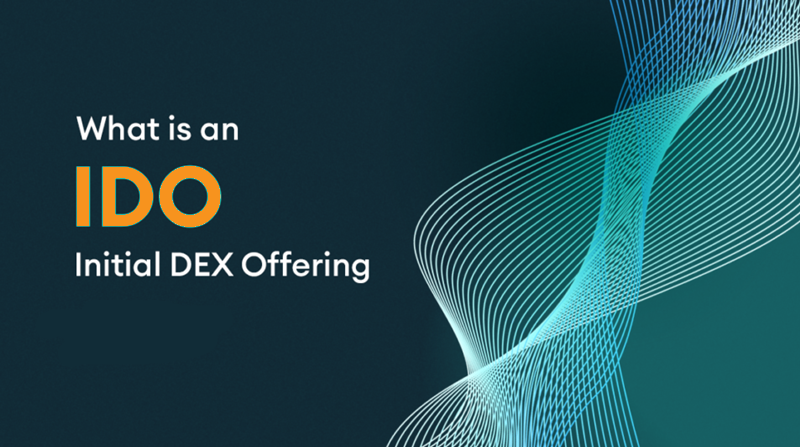 What is an IDO (Initial Dex Offering)? - Create your own IDO Token
What is an IDO (Initial Dex Offering)? - Create your own IDO Token
As an IDO development company, RG Info Solutions offers blockchain solutions to its clients in accordance with their operational needs. The most often used form of distributing tokens for the sake of raising money is initial dex offerings. You would have plenty of opportunities to raise money on a platform with a decentralized cryptocurrency exchange thanks to an IDO development business. You would be able to make sure that the process of raising money for your company's cryptocurrency endeavor was properly structured.
The commercial ventures' efforts to establish their own tokens will be successful thanks to the IDO Development Services. Our primary offerings include framing strategy and a roadmap, blockchain integration, writing white papers, listing tokens on exchanges, developing tokens, and marketing. You could accomplish the goals of your company with the aid of these services.
The best Initial Dex Offering Services are available at RG Info Solutions, allowing you to launch your token without any problem. We have long-standing experience in this area. Our highly qualified, knowledgeable, and experienced experts will help you throughout the entire process of creating and launching your tokens. We pledge to support your business growth and create an IDO platform that is user-friendly and will increase your revenue. To assure prompt delivery and a reasonable price, feel free to contact us for your service any time of the day or night.
Benefits of Building IDO Development
When we talk about liquidity, we mean the ease with which we can purchase or sell on the market or how quickly we can turn our assets into cash. The rapid purchase of IDO tokens helps to increase immediate liquidity.
It is possible to trade the tokens made for the initial DEX offering right now. As the tokens are introduced, investors can purchase them; however, as more tokens are purchased, the price of each token may start to rise. 
Initial DEX offerings offer a token sale and listing approach that is reasonably priced. The IDO process is run at a minimal cost thanks to the use of a smart contract, which does away with the need for middlemen.
With the IDO fundraising technique, you do not need to rely on a centralized exchange and its approval to start your fundraising event. This opens up options for you to raise money in a just and equitable manner.
Develop your IDO Token in Multi-Chain
The flamboyant nature of Ethereum and the variety of smart contract features it offers will improve your IDO among the ethereum community.
You can expand the reach of your IDO by launching it with the Polka Dot ecosystem, which offers multichain support and connection.
IDO with Binance Smart Change will have a large amount of support from the Binance market's investment community.
Scalability and high throughput of TRON will help your IDO's development and launch to become more well-known among its community.