Crypto Lending and Borrowing Platform Development
In order to significantly shorten the time-to-market, we create specialized crypto lending platforms by utilizing our extensive Blockchain technology expertise. Without the involvement of a third party, smart contracts based on crypto assets implement a set of if/then rules. The solutions we create are self-executing in themselves that are written directly into the code of a system and are only activated when certain requirements are satisfied.
Why Invest In Crypto Lending and Borrowing Platform Development?
ABUNDANT MARKET VISIBILITY
Our lending platform gives users the ability to assess risk mitigations while also providing high-level market visibility for business models. The introduction of the NFT financing platform will improve passive income for corporate entities and result in more precise digital asset values. The audience, increased NFT usage, expansion of lending, and valuation of NFTs are all factors in the development of an NFT lending platform. 
To control the program's functionality and give the programme the most recent platform upgrades, users can get in touch with the platform. To develop the loan platform, they can use whichever blockchain platform they want. After the technical steps are finished, we help our customers with top-notch marketing services that improve their lending platform in the cryptocurrency space. Which benefits their business.
Cash flow mining, which offers substantial returns to enterprises, is integrated into our NFT lending platform. The users of this platform can maintain control of the digital assets while leveraging their NFTs and accessing their liquidity. Engagements to the NFT lending platform will boost firms' passive income and aid in their proper evaluation of digital assets. Strategies applied are thoroughly discussed with the client to give them complete transparency.
In a number of decentralized finance (DeFi) protocols built on the Ethereum network, flash loans, a sort of collateral free lending that is relatively new, have gained popularity. Without using a middleman, traders who take out flash loans can obtain unsecured loans directly from lenders. On Defi platforms, flash loans represent a new kind of uncollateralized loan. Being new in the market, they give a fresh approach to the business.
A block of operations that has been published to the network is referred to as a "block" on a blockchain. A line of these blocks is referred to as the "chain." A fresh block of transactions is joined to the end of an existing chain once it has been approved by the network. This series of blocks represents a continuously expanding log of transactions that the internet has deemed valid. 
The ability of blockchain to protect private data, do away with middlemen, release digital assets, and maybe allow millions more people to participate in the global economy makes it a revolutionary technology. Blockchain technology, also known as the Trust Machine, is bringing transparency and security to digital networks across a wide range of businesses. Blockchain is a total revolution that can benefit many already existing businesses.
Why is Crypto Lending on an All-Time High?
Users can convert fiat currency into crypto assets using on-ramp. A simple method that can help you attract more customers is the option to onboard crypto beginners immediately onto the platform. Without using a middleman, traders can obtain unsecured loans from lenders when taking out flash loans. On Defi platforms, flash loans represent a new type of uncollateralized credit.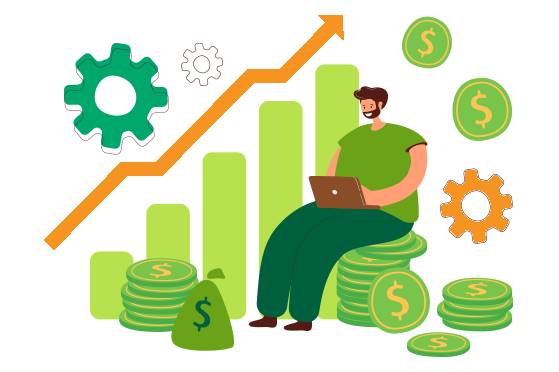 Our Crypto Wallet Feature's Catalogue
By integrating the safe crypto wallet into the platform, both lenders and borrowers can transfer their digital currencies for borrowing and lending, respectively. Several different assets and stable coins are supported by the wallet.
The smart contract helps the site become completely decentralized. By regulating the movement of money, transactions, and computations made on the platform, it performs the role of an automated digital middleman.
Lenders' deposits of money are included in the liquidity pool. It guarantees that there is enough cash on the platform that can be borrowed. Users make their cryptocurrency assets liquid for purchasers by putting them in a liquidity pool. 
The self-explanatory and slick controls that support the user-friendly interface ensure effective account administration for both lenders and borrowers. This improves the experience of the platform not just for the service provider but also for the user.
The designed risk management system protects lenders from any loss in the event that the value of an account's outstanding borrowing surpasses 100% borrowing capacity as a result of the cyclical information about the collateral commodity.
High-level Security for Institutions
To assure top-notch security of the funds belonging to lenders and borrowers, the platform is strengthened with industry-leading security measures. To start your crypto lending platform, make use of our knowledge and technical competence.